Deluxe Payroll is a full-service payroll and tax filing firm proudly serving clients nationwide that also offers a variety of simple payroll management solutions for businesses of all types and sizes. Along with these traditional payroll services, we also provide interfaces to all POS Systems, General Ledger Systems and 401(k) providers as well as "pay-as-you-go" Worker's Compensation payment options.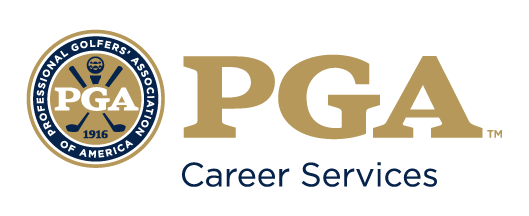 PGA Career Services is the industry's leading resource for golf employers and employees. With a team of 20 regional Career Consultants, Career Services offers an array of invaluable resources to help employers manage all employment related matters. Whether employers are looking to identify and recruit talent or manage through challenges, PGA Careers services can offer trends, data, and hiring solutions to help reach your goals and source talent. For the industry professional, our goal is for you to advance your career and provide value to your employer. Industry professionals continue to take advantage of career planning, resume writing, interview prep, coaching and negotiating strategies available to take their career to the next level. Take advantage of these resources by contacting your Career Consultant at the link below.  
Yamaha Golf Car sets the standard in performance, versatility, and comfort for golf, utility, and personal transportation vehicles to inspire a lifetime of exciting experiences on and off the course. We continuously draw from our global, 60-year legacy to create industry firsts that excite our customers—the first Electronic Fuel Injection for a golf car (resulting in the best gas mileage with the smallest carbon footprint); the first golf car with fully independent four-wheel suspension for the smoothest ride in the game; and the first QuieTech gas engine that is almost as quiet as an electric motor. As the Premier Partner and the "Official Golf Car" of the NGCOA, the Title Sponsor of the NGCOA Yamaha Golf Outing, and the 2019 Golf Digest Editors' Choice for Best Gas-Powered Golf Car, our vehicles remain the standard—proving time and time again why Yamaha is The Easy Choice™.
Cativa CBD was founded with a simple mission: to combine the power of science and the promise of CBD to deliver wellness and health. Cativa CBD is comprised of scientists from Princeton University and innovators who have passionately dedicated time and research to create best in class products. We believe in the untapped potential of CBD and its ability to heal the mind and body. Our THC-Free product lines include: Restore CBD Body Cream, Balance CBD gum, Balance CBD mints, Balance CBD tea and Balance CBD coffee. We are passionate about science, sustainability, and promoting human health and the environment. And, we are passionate about you. Welcome to the future of CBD. Welcome to Cativa CBD.  
Founded by course owners and PGA Members in Michigan, Club Caddie offers a cloud-based, all-in-one software program for golf facilities that drives revenue and that is engineered to improve the efficiency of club operations. The technology that powers Club Caddie is updated monthly and has won awards from the PGA and Google. Used and developed with input by some of the world's top multi-course operators, Club Caddie was acquired by Jonas Software in February 2020.
Through our Premier Golfer Program, Find A Game provides public course operators with compelling subscription-based programs and revenue-enhancement tools to increase yield and profitability. Our programs, already proven at over 200 courses, take historically underutilized assets and bundle them into an affordable monthly membership that generates upwards of $500,000 a year per course. Our sales management, reporting, and training software turns your staff into proactive salespeople. Also included is a unique suite of web, email, and mobile solutions that lead to more play at your course. No upfront costs, and fees are based on new memberships we help sell (and NGCOA members receive an ongoing 10% discount.)
Golfpay is the premier online booking engine and automated marketing tool that turns any tee sheet and POS into a powerful multi-channel (6), direct-to-consumer booking, communication, and commerce platform. We are tee sheet agnostic, so no matter if you are using our Tee Sheet & POS or your own, ultimately the future is about how well you market and run your business online…and Golfpay is simply the best at it. Without your customers needing to download an app, you will experience improvements in many major KPI categories including average online revenue per reservation, pro shop efficiency, and overall online revenue. The platform is uniquely designed to help you acquire, engage, then retain new customers, while delivering an improved online experience that keeps existing customers coming back.
Lightspeed offers an innovative, powerful, and affordable cloud-based club management solution for all types of facilities in the golf industry. Over 900 courses worldwide are now benefiting from Lightspeed's all-in-one solution, using a suite of products that help them manage their properties in a more efficient and effective way. We take a partnership approach with our clients, always striving to work with them in order to get the most out of the solution they have chosen. Our software, in combination with our flexible pricing and no term contracts, makes Lightspeed a refreshing change to a very traditional industry.  
The Golf Division at Rain Bird provides complete irrigation solutions to golf courses across the globe. The company has one of the strongest portfolios of trusted, quality, leading-edge products including pump stations, rotors, field controllers, map-based and mobile central control systems, decoders, swing joints, filtration systems, valves and irrigation accessories. Central controls and pump stations are serviced and supported by a comprehensive Global Service Plan (GSP). Rain Bird products and services are sold worldwide through an extensive distribution network.